1 tag
6 tags
Elizabeth Arden stands the test of time
It is absolutely amazing that a cosmetics company can pioneer the luxury beauty industry beginning in 1910, and still be alive today.  Remarkably, still selling some of the same products it began with! Elizabeth Arden was a Canadian immigrant who pushed her way into wealthy social circles she then started treating in her revolutionary beauty treatment salons with the ever famous red doors to...
4 tags
9 tags
Who's excited!?
I just started re-reading the book in preparation!
10 tags
Beauty of the Oscars 2013
At times, the movie industry feels incredibly frivolous. It gets me down and I feel a bit guilty about being a hairdresser, feeding into the egos and perpetuating the Hollywood glamour. But there are times when in my community of hairdressers and make-up artists that I feel incredibly lucky and happy to be doing what I love amongst wonderfully passionate and like-minded artists. This Saturday the...
10 tags
Beauty Products: My favorite Hairspray
Kevin Murphy Session Spray is my absolute favorite hairspray. If I could only have one beauty product for the rest of my life this would be it! Seriously.  Kevin Murphy is an Australian fashion hairdresser that created a line of hair care and styling products to suit the needs of his personal career as well as the needs of the modern professional hairdresser.  He focuses on treating hair the...
6 tags
A few things to try this weekend
Here are some fun things to change up your normal weekend beauty! Wear red lipstick, it never goes out of style. This is my favorite brand. Wear a wig! Just for fun! Add a pop of color to your eyes. This is my favorite colored eye liner. Slick your man's hair, or if he already does, try combing it a different way. Here's my favorite firm hold gel for men. Go thrift...
Mardi Gras!!
Happy Mardi Gras!!!!!!! While I absolutely wish I could be celebrating down in the most magical place in the US, New Orleans, I am stuck here is the stinkin sunshine of California! If you haven't been watching Treme to get excited for this year's Mardi Gras, there is one crew you must know about and that is Krewe of Muses! They are an all lady fabulous parade crew that celebrates...
Matt & Katie's Paramount Ranch Wedding
I always love a good wedding.  Especially if the bride is the biggest sweetheart like Katie!  I had a blast working on her lovely face and hair and meeting her (huge) bridal party! I only wish i could have gone to the location to see the amazing Paramount Ranch!! Check out the gorgeous photos featured on the photographer's site! http://www.homphotography.com/steph-matt-wedding/
5 tags
High Schoolers take on the 20's
The 1920's are an incredibly fun era to research and learn more about. I feel like I see something new every day from that era and I love it!  My boyfriend, Scott, is a high school history teacher, and guess what era his kiddos are learning about!? The 1920's! Yahoo!  He was super excited to be taking them through this time in history that pretty much shapes modern life as we know...
7 tags
2 tags
1 tag
1 tag
2 tags
1 tag
1 tag
1 tag
5 tags
Ben Nye Cosmetics Factory Tour!
Two weeks ago, my super duper boss lady Vanessa scheduled an amazing field trip for our wig and make-up crew from, Iris by Cirque Do Soleil to visit the Ben Nye Factory!!!  Ben Nye is one of the biggest brands in the make-up artist industry, so needless to say this was definitely a kid in a candy store situation! Make-up artist Ben Nye goes way back in the make-up artist industry, working on...
3 tags
Spring, Summer, and Falling into Life
Growing up and moving on are such bittersweet experiences. The past few months have been the most wonderfully happy times I've ever had!  So much has happened in such a short amount of time and yet spring feels like ages ago! My better half Scott, has been the best man I could ever ask for and has been a key part in my growing up experience during this past year. Being somewhat long...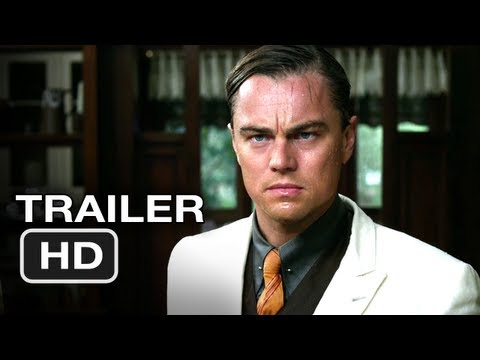 2 tags
2 tags
3 tags
1 tag
2 tags
1 tag
5 tags